Many patients have come to accept generic drugs as a way to save costs when their insurance won't cover name brands.  It seems like a reasonable alternative, but a recent whistleblower case calls into question whether the booming use of generics can be properly regulated by the Food and Drug Administration.
Generic drug maker Ranbaxy plead guilty to federal drug safety violations and will pay $500 million in fines to settle claims that it sold sub-par drugs and made false statements to the FDA about its two manufacturing plants in India.  The United States contends that Ranbaxy manufactured, distributed, and sold drugs whose strength, purity, or quality differed from the drug's specifications or that were not manufactured according to the FDA-approved formulation. The Justice Department said it is the largest drug safety settlement to date with a generic drug manufacturer.
Many Generic Drugs Made Overseas
The global market for generics is estimated to be $242 billion and growing. Fortune Magazine examined the dark side of the generics boom in a recent article.  In Dirty Medicine, Fortune reports  more than 80% of active pharmaceutical ingredients for all U.S. drugs now come from overseas, as do 40% of finished pills and capsules.
When you consider just how much of America's generic drug supply comes from factories outside of the U.S., the Ranbaxy case is cause for concern.  It puts the FDA in a difficult position when it comes to policing facilities that produce the generic drugs Americans are increasingly ingesting.
Fortune reports, as our dependence on generic drugs from overseas has grown, so have questions about their oversight and safety. A report by the Government Accountability Office found that in 2009, regulators inspected only 11% of foreign drug manufacturing plants, while they inspected 40% of domestic ones.
Here is an excerpt of the Fortune report:
Fortune's investigation yields the first comprehensive picture of how one under-policed and far-flung generics company operated. It is not a tale of cutting corners or lax manufacturing practices but one of outright fraud, in which the company knowingly sold substandard drugs around the world — including in the U.S. — while working to deceive regulators. The impact on patients will likely never be known. But it is clear that millions of people worldwide got medicine of dubious quality from Ranbaxy.
Click here to read more.
Forget about drug-dealing, Medicare fraud is becoming America's new get rich quick scheme of choice.  Why? Because it's easy money, with little threat of prosecution. An article in the Broward Palm Beach New Times explains the crime is so widespread, prosecutors don't even bother going after anyone unless they've stolen $500,000 or more.
Reporter Chris Parker rode along with agents, driving by strip mall after strip mall packed with pop-up medical clinics that authorities say game the system. First , the money comes fast and easy. Medicare generally pays invoices first and pursues criminals later, only after time-consuming audits. It's a phenomenon that's become known as "pay and chase" by insiders.
The sheer volume of offenders makes going after the bad guys overwhelming, and the bad guys know it. Click here to read more about the onslaught of Medicare fraud in the New Times report on how Medicare fraud has become big business in South Florida.
Employees within these clinics and even big hospitals are generally the whistle-blowers who come forward to expose the fraud. Authorities depend on these citizens to stop the systemic fraud that's ripping off taxpayers. Click here to learn more from the James Hoyer Law Firm about how and why to become a whistle-blower if you have inside knowledge about fraud against the government.
Could an all expenses paid fishing trip or dinner at a five star restaurant influence your doctor when it comes to which prescription to give you? It's a serious concern which is the focus of attention again because the US Attorney in Manhattan filed suit against drug maker Novartis for allegedly paying kickbacks to increase its prescription-drug sales.
Whistleblower Case
A whistleblower first brought the case to light and now the federal government is putting its power behind the allegations with the filing of this federal lawsuit.  The Switzerland based drug-maker is accused of violating the Anti-Kickback Statute to increase sales of two hypertension drugs, Lotrel and Valturna.  US Attorney in the Southern District of New York, Preet Bharara said in a statement, "Novartis reaped dramatically increased profits on these drugs, and Medicare, Medicaid and other federal health-care programs were left holding the bag."
Pharmacy Kickbacks?
This suit against Novartis comes just days after the same US attorney's office filed suit against the company for another alleged violation of the False Claims Act.  That suit claims Novartis paid kickbacks, disguised as rebates and discounts, to at least 20 pharmacies for switching patients to its drug Myfortic, which is an immuno-suppressant.
It's not the first time Novartis has faced such allegations.  Just three years ago, the company settled criminal and civil charges that it illegally promoted drugs for off-label uses. Once again, the company was accused of providing illegal kickbacks to doctors through special junkets and entertainment.  Novartis paid $422.5 million to settle that case and signed a corporate integrity agreement to promise that its promotions would comply with federal anti-kickback laws.
Returning Money to Taxpayers
When whistleblowers working for pharmaceutical companies come forward to report suspected violations of these anti-kickback laws, it lays the groundwork for the government to recover what often amounts to millions of dollars in improper Medicare and Medicaid payments. That means money returned to the taxpayers.
Novartis denies wrongdoing in both of these most recent cases and vows to defend itself in court.
The health care industry continues to lead the way when it comes to job growth and pay. Six out of the ten "best" jobs listed in this year's CareerCast.com Jobs Rated Report are in the medical field. From Biomedical Engineer to Dental Hygienist to Physical Therapist, medically related fields rank well for "work environment, stress and hiring outlook."  Working with computers also continues to score well.  Here are the top 10 jobs and their average yearly income:
Actuary – $91,211
Biomedical Engineer – $85,163
Software Engineer – $89,147
Audiologist – $68,135
Financial Planner – $107,222
Dental Hygienist – $69,107
Occupational Therapist – $174,108
Optometrist – $95,254
Physical Therapist – $78,102
Computer Systems Analyst – $79,145
Click here to see the complete list.
Worst Job
On the other side of the spectrum, the worst job on the list is "Newspaper Reporter," with an average salary of $36,000 and a decreasing outlook for job growth.  Tough times in journalism.
If you're looking to avoid a high cost of living, you're best to avoid the bright lights of big cities. Manhattan, New York ranks number one for highest costs for the 7th year in a row.  No big surprise there, but apparently paradise also comes with a heftyprice tag.  Honolulu comes in 3rd on the list.
The Council for Community and Economic Research recently crunched more than 50,000 prices for common purchases in more than 300 urban areas.  They looked at everything from grocery items to transportation and housing.  Based on those comparisons, here are the 10 most expensive cities in the country.
10 Most Expensive Places to Live
Manhattan, New York
Brooklyn, New York
Honolulu, Hawaii
San Francisco, California
San Jose, California
Queens, New York
Stamford, Connecticut
Washington D.C.
Orange County, California
Boston, Massachusetts
 If you're fed up with paying more for common purchases like milk and gasoline, consider that a half-gallon of milk in Manhattan costs $2.34 and a gallon of gas comes in at $3.97. Click here to compare prices between the cities and to read more on CBS Money Watch.
Cheapest Places to Live
When it comes to affordable living, a city in the Lone Star State takes the top spot for the 3rd straight year.  The cost of living in Harlingen, Texas actually fell by just over half a point from last year.  Here are the top 10 cheapest cities in the U.S. according to the Council for Community and Economic Research's Cost of Living Index.
10 Cheapest Places to Live
Harlingen, Texas
McAllen, Texas
Norman, Oklahoma
Ardmore, Oklahoma
Memphis, Tennessee
Fayetteville, Arkansans
Wichita Falls, Texas
Muskogee, Oklahoma
Pueblo, Colorado
Ashland, Ohio
Staying healthy and fit can be a lot of work, but there are certain foods that can help.  Fitness Magazine profiled ten super foods that can do everything from help you lose weight to improve your memory and fight against cancer.  Here are the top five.  To read about the rest visit fitnessmagazine.com.
1. Lemons
Just one lemon has more than 100 percent of your daily intakeof vitamin C which may help increase "good" HDL cholesterol levels and strengthen bones.
Citrus flavonoids found in lemons may help inhibit the growth of cancer cells and act as an anti-inflammatory.
2.  Broccoli
One medium stalk of broccoli contains more than 100 percent of your daily vitamin K requirement and almost 200 percent of your recommended daily dose of vitamin C — two essential bone-building nutrients.
 The same serving also helps stave off numerous cancers.
3.  Dark Chocolate
Just one-fourth of an ounce daily can reduce blood pressure in otherwise healthy individuals.
Cocoa powder is rich in flavonoids, antioxidantsshown to reduce "bad" LDL cholesterol and increase "good" HDL levels.
A dark chocolate bar contains about 53.5 milligrams of flavonoids; a milk chocolate bar has fewer than 14.
4. Potatoes
One red potato contains 66 micrograms of cell-building folate — about the same amount found in one cup of spinach or broccoli.
One sweet potato has almost eight times the amount of cancer-fighting and immune-boosting vitamin A you need daily.
5.  Salmon
A great source of omega-3 fatty acids, which have been linked to a reduced risk of depression, heart disease, and cancer.
A 3-ounce serving contains almost 50 percent of your daily dose of niacin, which may protect against Alzheimer's disease and memory loss.
Also on the list are walnuts, avocados, garlic, spinach and beans.  Click here to read more about their benefits from Fitness Magazine.
If you thought gas prices were bad, look out! Food prices could be going up more than they have in 20 years. Some economists are predicting spikes of 15-20% and an overall hike in the next year of about 10%.  What's to blame? Experts say the drought and higher production costs.
Check out the report below from News Channel 5 in Nashville, to learn more.  Plus, click here for a few more story's on the pending inflation from Dow Jones Columnist Al Lewis.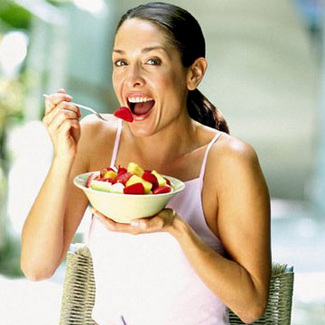 Antioxidants have been touted for their age defying benefits when it comes to brain and overall health, but not so fast, a new study suggests,  they might not offer such a big benefit, after all.  In this latest research, people who ate more antioxidants (in everything from berries to coffee and tea) did not lower their risk of stroke and dementia in old age.
That's not to say there was no benefit.  The leader of the study says there was some advantage, but not as much as she once believed. "We're seeing strong and clear benefits with specific antioxidants, but not overall," says Elizabeth Devore, an epidemiologist at Brigham and Women's Hospital who led the new study, which was published online in the journal Neurology.
Devore conducted an earlier study among women which did find that eating lots of berries delayed cognitive decline among women, but now she believes other factors might be at play.  Berries have lots of chemicals called flavonoids, which researchers think probably have protective powers much like those of better-known antioxidants like beta-carotene, vitamin C and vitamin E.
Scientists have just started to really dig into the relationship between flavonoids and health, thanks to a big new USDA database on the still largely mysterious chemicals.
Click here to read more from NPR.
What a game! Super Bowl XLVII turned out to be a nail biter right down to the wire– complete with a black out and killer entertainment before the game and at halftime. And, oh yeah, there were some pretty awesome commercials, too. From "The Farmer" to "Doritos Daddy Dress Up" to those adorable Budweiser Clydesdales, the ads did not disappoint.  If you missed any of the much talked about ads during the Ravens – 49ers game, click here to check out the Best and Worst.  Enjoy!
Sneak Peak at Ads released before the game:
A lot of folks watch the Super Bowl more for the commercials than the game itself.  If you're among those who can't wait to see what the ad geniuses have come up with for this year, we've got a few to wet your appetite.
One of our favorites is the "Be Happy" Volkswagen ad that's got some tongues wagging.  But don't worry, man.  The people of Jamaica give a thumbs up to the new Superbowl commercial.  The ad features a man from Minnesota doing his best Jamaican accent to make his coworkers happy.  Some politically correct media critics called the ad racist, but Jamaica's minister of tourism and entertainment seems to feel alright about it.
Wykeham McNeill, said, "I urge persons all across the globe to do exactly what the commercial portrays, which is to tap into your inner Jamaican and get happy."  Ya, man. Get happy and watch.
Click here for a look at more of the best and worst Superbowl ads leaked so far this year.  From an overly sexed-up Mercedes ad to an overly protective midnight snacker trying to guard his Wheat Thins.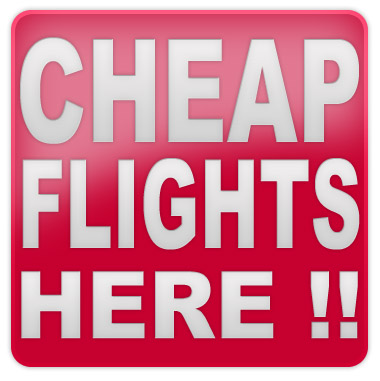 Budgets are tight, but if you still want to travel by air, some new research by CheapAir.com can offer some tricks to keep in mind.  Whether it's booking a ticket for Spring Break or the busy Thanksgiving holiday, knowing when to buy can help you get a cheaper price.
A few of the tips revealed include:
The average domestic flight is cheapest to buy 49 days out
Buying 81 days (almost 3 months) in advance for an international flight gets the best price
Booking on a Tuesday or Wednesday does not really save money, but flying on a Tuesday or Wednesday does.
Click here to read more in Financial Writer Kathy Kristof's article for CBS MoneyWatch.