If you thought gas prices were bad, look out! Food prices could be going up more than they have in 20 years. Some economists are predicting spikes of 15-20% and an overall hike in the next year of about 10%.  What's to blame? Experts say the drought and higher production costs.
Check out the report below from News Channel 5 in Nashville, to learn more.  Plus, click here for a few more story's on the pending inflation from Dow Jones Columnist Al Lewis.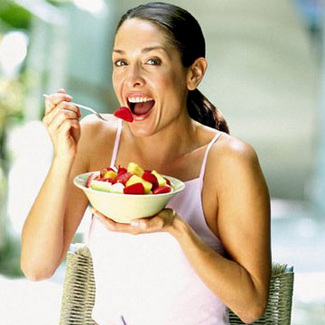 Antioxidants have been touted for their age defying benefits when it comes to brain and overall health, but not so fast, a new study suggests,  they might not offer such a big benefit, after all.  In this latest research, people who ate more antioxidants (in everything from berries to coffee and tea) did not lower their risk of stroke and dementia in old age.
That's not to say there was no benefit.  The leader of the study says there was some advantage, but not as much as she once believed. "We're seeing strong and clear benefits with specific antioxidants, but not overall," says Elizabeth Devore, an epidemiologist at Brigham and Women's Hospital who led the new study, which was published online in the journal Neurology.
Devore conducted an earlier study among women which did find that eating lots of berries delayed cognitive decline among women, but now she believes other factors might be at play.  Berries have lots of chemicals called flavonoids, which researchers think probably have protective powers much like those of better-known antioxidants like beta-carotene, vitamin C and vitamin E.
Scientists have just started to really dig into the relationship between flavonoids and health, thanks to a big new USDA database on the still largely mysterious chemicals.
Click here to read more from NPR.
What a game! Super Bowl XLVII turned out to be a nail biter right down to the wire– complete with a black out and killer entertainment before the game and at halftime. And, oh yeah, there were some pretty awesome commercials, too. From "The Farmer" to "Doritos Daddy Dress Up" to those adorable Budweiser Clydesdales, the ads did not disappoint.  If you missed any of the much talked about ads during the Ravens – 49ers game, click here to check out the Best and Worst.  Enjoy!
Sneak Peak at Ads released before the game:
A lot of folks watch the Super Bowl more for the commercials than the game itself.  If you're among those who can't wait to see what the ad geniuses have come up with for this year, we've got a few to wet your appetite.
One of our favorites is the "Be Happy" Volkswagen ad that's got some tongues wagging.  But don't worry, man.  The people of Jamaica give a thumbs up to the new Superbowl commercial.  The ad features a man from Minnesota doing his best Jamaican accent to make his coworkers happy.  Some politically correct media critics called the ad racist, but Jamaica's minister of tourism and entertainment seems to feel alright about it.
Wykeham McNeill, said, "I urge persons all across the globe to do exactly what the commercial portrays, which is to tap into your inner Jamaican and get happy."  Ya, man. Get happy and watch.
Click here for a look at more of the best and worst Superbowl ads leaked so far this year.  From an overly sexed-up Mercedes ad to an overly protective midnight snacker trying to guard his Wheat Thins.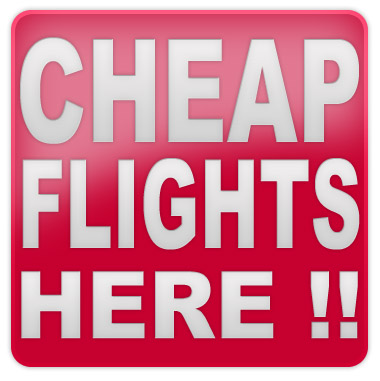 Budgets are tight, but if you still want to travel by air, some new research by CheapAir.com can offer some tricks to keep in mind.  Whether it's booking a ticket for Spring Break or the busy Thanksgiving holiday, knowing when to buy can help you get a cheaper price.
A few of the tips revealed include:
The average domestic flight is cheapest to buy 49 days out
Buying 81 days (almost 3 months) in advance for an international flight gets the best price
Booking on a Tuesday or Wednesday does not really save money, but flying on a Tuesday or Wednesday does.
Click here to read more in Financial Writer Kathy Kristof's article for CBS MoneyWatch.
In the first settlement,  ten big banks have agreed to pay $8.5 billion to settle federal complaints that they wrongfully foreclosed on hundreds of thousands of homeowners.  While that sounds like a lot of money, many critics say it falls woefully short for all the pain and harm caused to families who should have been allowed to stay in their homes.
"The money is grossly inadequate for homeowners, and the program will require careful oversight to ensure that all homeowners harmed get a fair chance at benefits," said Ed Mierzwinski, the consumer program director for U.S. PIRG, a nonprofit consumer advocacy group.
The agreement includes Aurora, Bank of America, Citibank, JPMorgan Chase, MetLife Bank, PNC, Sovereign, SunTrust, U.S. Bank, and Wells Fargo. As part of the deal,  more than 3.8 million borrowers whose homes were in foreclosure in 2009 and 2010 with the banks will receive cash compensation, the government said in a statement.  The average compensation for each homeowner who faced foreclosure in 2009 and 2010 will run about $2,000.
In the second settlement, Bank of America agreed to pay almost $10.4 billion to Fannie Mae. The BofA settlement ends a bitter standoff between the bank, once the largest seller of home loans, and Fannie Mae, the nation's largest mortgage buyer.  Fannie had demanded that BofA buy back a mountain of defaulted loans issued by Countrywide, which BofA acquired in 2008.
Click here to read more about the settlements in the LA Times.
Whether it's companionship or keeping you warm at night, most pet owners know Fido and Fluffy are good for your spirit.   Dogs and cats have long been touted for the joy they can bring to your life, but you may not realize just how good they are for your health, too.
From lowering your blood pressure to asthma prevention, pet owners enjoy many benefits from their trusted friends that we can celebrate.   WebMD put together a list of 27 ways pets can improve health.
Here are CWN's top 5 picks for ways our pets can make us healthier:
Studies show pet owners have lower blood pressure and heart rates.
Dogs can alert diabetics of sudden drops in blood glucose level
Kids with ADHD can benefit from having a pet
Walking your dog helps to beat osteoporosis by strengthening your bones
Children with autism are often calmed when working with animals
Click here to read more on WebMD and watch a slide show of some great pet moments.
Some of the most popular vehicles on the road today are part of a major recall by Toyota.  Toyota is recalling 7.5 million cars worldwide and 2.5 million in the United States.  Among the cars affected are the Camry, Corolla, Tundra, Highlander  and Yaris.
The problem  has to do with a faulty door switch that could cause a car fire.  This is Toyota's largest recall since it had to contend with the sudden acceleration complaints in 2009 and 2010.
The switch is on the driver's side door panel. Consumers have reported smelling smoke and within seconds flames bursting from the driver's side door.  More than 160 fires have been attributed to the switch issue, including eight injuries.  According to Toyota, the fires start in the driver's side window button that controls whether other passengers can operate their windows.  The company reports that before problems occur the button can feel sticky.
The faulty door switch issue might not end with just Toyota. The National Highway Traffic Safety Administration is also investigating Subaru and General Motors for similar complaints.
The Toyota vehicles involved in the recall include:
2007 to 2008 Yaris
2007 to 2009 RAV4
2007 to 2009 Tundra
2007 to 2009 Camry
2007 to 2009 Camry Hybrid
2008 to 2009 Scion xD
2008 to 2009 Scion xA
2008 to 2009 Sequoia
2008 Highlander
2008 Highlander Hybrid
2009 Corolla
2009 Matrix
Click here to read more on AOL Auto News.
By Nicole Mayer:
If you have an FHA home loan, but don't have the equity; credit; or income to refinance and save money, the FHA Streamline Refinance Program may be your new best friend.  It could save you hundreds of dollars each month on your mortgage payment.
And if your current FHA loan was endorsed on or before May 31, 2009, your savings could be greatly increased, thanks to a recent change in FHA mortgage insurance premiums.
FHA streamline refinancing has been available since the early 1980s but given the drop in interest rates over the past few years, and changes in FHA mortgage insurance rates, the savings for homeowners are potentially huge.
Navigating the ever-confusing medical system is enough to leave you frustrated and exhausted these days.  One of the biggest pains is getting an improper medical charge fixed. A recent study by the American Medical Association found that  one in 10 bills paid by private health insurance have mistakes. That's means you need to be extra diligent when you receive a doctor's bill or Explanation of Benefits from your health insurance company.  The Today Show took a look at how to handle a bad charge on a medical bill on its LifeInc.com website.
A few key tips:
1. Understand your insurance coverage. Knowing your deductibles and co-pays — things you should check before you receive treatment (if possible) — will help you spot when something might be amiss, according to the Healthcare Billing & Management Association.

2. Keep track of what services you have received and what you've paid and keep the records.

3. When you receive an "Explanation of Benefits" form from your insurer, don't just file it or toss it in the trash.  Be sure to read it, and if something is not being paid for, find out why. Otherwise, you could be financially responsible.

4. Don't just pay a bill if you think something should be covered by your insurance. Some medical offices send out statements that look like bills, before receiving an insurance payment.  Check any statements against your Explanation of Benefits.
Click here to read more in the full article on LifeInc.
If you thought drinking red wine could make you a little tipsy, well, yes it can do that, but over time, the opposite might actually be true. A new study shows that resveratrol, a chemical compound found in red wine, might improve balance.  Scientists at the American Chemical Society have presented research showing that vino can actually help improve senior mobility and prevent falls.
Lead researcher Dr. Jane Cavanaugh, of Duquesne University, Pittsburgh, said: "Our study suggests a natural compound like resveratrol, which can be obtained either through dietary supplementation or diet itself, could actually decrease some of the motor deficiencies seen in our aging population.
Researchers fed young and old laboratory mice a resveratrol rich diet for eight weeks.   Periodically, they measured the mice' ability to navigate a steel mesh balance beam, counting the number of times each took a misstep. At first, older mice had a much tougher time keeping their balance, but in the 4th week, the senior mice were able to stay on the beam longer.
Falling is a major problem for seniors as they age. One in three Americans over the age of 65 have trouble walking and maintaining their balance, according to the American Geriatrics Society.  Research at Cayuga Medical Center showed that one-quarter of adults who experience a hip fracture died the following year.
There is one hiccup.  An average sized 150 pound person would have to drink 700 four ounce glasses of red wine to get enough resveretrol for any benefits.  But don't be discouraged, scientists are looking at ways to create man-made compounds that can mimic resveratrol's effects without requiring such a massive dose.
Past research has also suggested that red wine can lead to a longer life.