The end of the swipe is coming.  With massive security breaches, like those at Target and Neiman Marcus, threatening the confidence of customers who shop at major retailers, American credit card companies are finally going to make the big change away from our traditional credit cards. We've all been used to the black strip on the back of a credit card that holds all of our personal information, but that makes it easy for hackers to nab the data and steal identities.  So, the push is on to switch to a harder-to-crack, chip technology that will also require a PIN number to use your card.
The Wall Street Journal reports, that beginning later next year, you will stop signing those credit card receipts. Instead, you will insert your card into a slot and enter a PIN number, just like people do in much of the rest of the world. The U.S. is the last major market to still use the old-fashioned signature system, and it's a big reason why almost half the world's credit card fraud happens in America, despite the country being home to about a quarter of all credit card transactions.
The recent large-scale theft of credit card data from retailers including Target and Neiman Marcus brought the issue more mainstream attention, leading to a Senate Judiciary Committee hearing this week. Executives told the senators that once the country transitions to the new system — which includes credit cards embedded with a microchip containing security data — these kind of hacking attacks will be much more difficult to pull off.
Click here to read more from the Wall Street Journal.
We've all had our share of cookies and chocolate over the holidays. Now it's time to kick into gear your New Year's resolution to get into shape.  Whether you're looking for a treadmill, elliptical or spinning bike, Consumer Reports put exercise machines to the test.  Click here for a report by KDKA TV in Pittsburgh, on the best rated devices to help you slim down for 2014.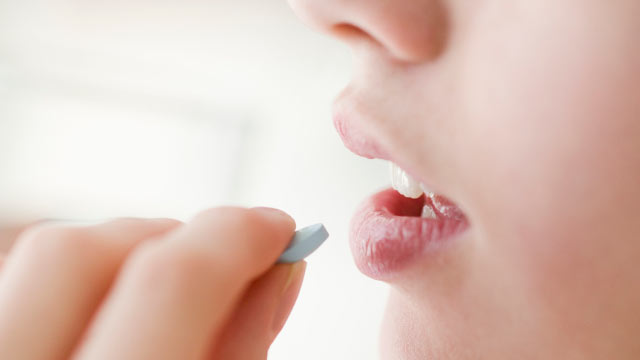 The number of children taking powerful anti-psychotic drugs has nearly tripled over the last 10 to 15 years, according to recent research.  Consumer Reports examined whether too many kids are taking these anti-psychotic drugs in a recent article.
The increase comes not because of an epidemic of schizophrenia or other forms of serious mental illness in children, but because doctors are increasingly prescribing the drugs to treat behavior problems, a use not approved by the Food and Drug Administration (FDA). And a disproportionate number of those prescriptions are written for poor and minority children, some as young as age 2.
Click here to read more on ConsumerReports.org.
We are living longer, but spending more of those extra years with chronic disease and disabilities.  Is the trade off worth it?  It's an interesting question as CNN'S Dr. Sanjay Gupta reports in the story above.
For most of human history, old people were rare.  A lucky few might make it to 60 or 70, but most people died before their hair turned white and their faces sagged. It wasn't until the 20th century that the average lifespan reached 50.  A new study published in the Journal of the American Medical Association examines the cost of living longer.
The JAMA study found life expectancy in the United States for both sexes combined increased from 75.2 years in 1990 to 78.2 years in 2010.  It also found improvements in population health in the U.S. have not kept pace with advances in population health in other wealthy nations.  Click here to read more.
Popular herbal supplements like echinacea, Ginko biloba, St. John's Wart, and black cohosh are among dozens being called into question, in a new study that used DNA testing.  The study found many of these supplements don't actually contain the herbs, at all.  Instead, they are little more than powdered rice and weeds.
Canadian researchers tested 44 bottles of popular herbal supplements sold by 12 companies.  A third of the pills actually contained none of the purported herb and 60-percent were diluted.
The New York Times reports on the controversy:
 Americans spend an estimated $5 billion a year on unproven herbal supplements that promise everything from fighting off colds to curbing hot flashes and boosting memory. But now there is a new reason for supplement buyers to beware: DNA tests show that many pills labeled as healing herbs are little more than powdered rice and weeds.

Using a test called DNA barcoding, a kind of genetic fingerprinting that has also been used to help uncover labeling fraud in the commercial seafood industry, Canadian researchers tested 44 bottles of popular supplements sold by 12 companies. They found that many were not what they claimed to be, and that pills labeled as popular herbs were often diluted — or replaced entirely — by cheap fillers like soybean, wheat and rice.
Click here to read more from the New York Times.
Eating more super foods and looking at pictures of kittens top the list of ways to become more productive, according to a British study.  No seriously, I have to admit I felt more alert after looking at this cute little fur ball!  Research has shown looking at cute images does indeed stimulate the pleasure centers of the brain.
Okay, so after you look at cute baby animals, here are a few more ways to make your day more productive.  Health Care Communications reports:
1. Eat more super foods:  Ditch the left-over lasagna and eat more like a bird!  Fish, dark chocolate, nuts and seeds, avocados, raw carrots and blueberries all make the list of super foods.
2. Look at pictures of kittens:  Okay, we already established this.
3.  Take a break:  Regulars breaks dramatically improve productivity, especially if you work at a computer.
4. Focus on one activity:  Is it really a surprise that multi-tasking cuts DOWN on productivity? Oh, excuse me. I just got a text.
5.  Don't force yourself to be a morning person:  Coffee can help, of course, but your "peak time" might just be late afternoon or even late at night.
Click here to read more in depth information about these tips on Ragan's Health Care Communications News.
Why is it that Sears, the once iconic retailer now on life-support, can get a $1 billion loan, but small businesses trying to get started or expand can't get bupkis?  Al Lewis, one of our favorite business writers, took a crack at that question examining that dichotomy in his MarketWatch column.  Al writes:
I got a tweet this week from a guy who sells "Made In the U.S.A." neckties in Belleville, N.J. "What financial institution would lend Sears $1B?" he asked. "They are a dying whale. But still small biz can't borrow a dime!"

Since the financial crisis of 2008, the Federal Reserve's accommodative policies have led to one big corporate refinancing after the next. Companies borrow billions for stock repurchases, dividend increases, refinancings and buyouts.
Al goes on to explain that Sears just wants to borrow more money to roll over debt it already has on the books. That's a sure way to create more jobs, now isn't it.  Click here to read more of Al's column, "How come Sears can get a loan but you can't?
When you look at a generic product on the shelf, is there a little voice in the back of your head that says, 'It must be a little bit inferior to the name brand'?  That's certainly what the name brands would like you to think, since they spend tons of money to get you to pick their product, but generally research shows most generics are almost identical to many name brands. And, of course, they cost a lot less.
So, who among us is smart enough to realize that and resist the urge to go for the well-advertised product, instead reaching for that blandly packaged generic?  According to a new study of shopping data by Nielson Co. people who work as nurses and chefs are among those who most often save the bucks and chose the generic.
Education appears to be a factor in choosing generics.  People who've gone to college are more likely to pick generic headache remedies than those who don't.  The Wall Street Journal took an intriguing look at the new research.  You can read more here.
The summer travel season is here and that means scammers will be on the prowl trying to take advantage of tourists on vacation.  It's important to be especially careful when using your credit card or ATM card on vacation.  Consumer Reports laid out some good advice on how to prevent a crook from stealing your ATM card password and how to protect yourself against unauthorized charges on your credit card.
The tips include inspecting an ATM for a false front and reporting any unauthorized charges immediately to limit your liability.  Click here to read more from Consumer Reports.
Protect Yourself

Creditcards.com recommends several other easy ways to protect your credit cards while traveling.
Don't pack all your cards.  No need to put them all at risk, just the one or two you know you'll need.
Watch your card.  Don't leave purses or bags with credit cards unattended.
Don't use debit cards on vacation.  Stick with credit cards which offer more protection
Check your card activity.  This will help you to learn quickly if someone has skimmed your card or made unauthorized charges.
Create text alerts.  If your credit cards is stolen, activate text alerts on all your credit cards. That way anytime something is posted to your account, you get a text on your phone.
Lock it up.  If you don't need your credit card for the day, lock it up in your hotel room safe.
A nurse's allegations about excessive charges to Medicare led to a $7.3 million settlement between a Plano, Texas-based firm and the U.S. Justice Department.
Whistleblower Laura Davis' complaint involved charges for Epogen, an anemia drug used to treat dialysis patients. A "qui tam" whistleblower lawsuit filed on her behalf in Baltimore alleged that Dialysis Corporation of America billed Medicare and other government healthcare programs for more Epogen than was used.
Epogen is an intravenous medication that is used to treat anemia, a common condition afflicting patients with end-stage renal disease. Epogen vials contain a small amount of medication in excess of the labeled amount, known as "overfill," to compensate for medication that may remain in the vial after extraction and in the syringe upon administration.
The United States contends that from January 2004 through May 2011, DCA billed for 10-11% overfill whenever it administered Epogen. However, because of the types of syringes DCA used, the United States alleges that DCA was not able to withdraw and administer 10-11% overfill every time it administered Epogen to patients, and thus submitted false claims to Medicare that overstated the amount of Epogen that it was actually providing.
Dialsysis Corporation was acquired by U.S. Renal Care, which is headquartered in Plano, in June 2010.
Click here to read more from The Dallas Morning News.