It's not your imagination. You're paying alot more out-of-pocket for health care.  The average out-of-pocket health care costs for a family of four with insurance have ballooned from $3,634 in 2002 to $8,008, this year.  The statistics come as part of a new study released this month by the industry consulting firm Milliman.
And that's for families who get coverage from their employers. If you're paying COBRA premiums like Schaub, or buying on the individual market, the costs are often much higher.
Click here to read more in this article from the St. Pete Times.
It's been one year since health care reform was passed, but few of us are any closer to understanding all the things that it actually does or will do.  Confusion has probably been the number one result of the legislation to date.  So what exactly does the bill do?  Several measures have already taken effect.  MSNBC  put together an in depth look at all the controversies brewing over whether to repeal it or leave it alone, but first, let's see what exactly it's doing for Americans right now:
Insurance companies no longer allowed to discriminate against children with pre-existing conditions
Insurance companies barred from placing lifetime caps on benefits
Insurance companies barred from dropping patients' coverage when they get sick
Children allowed to stay on their parents' health insurance plans until their 26th birthday
 A 10% tax on indoor tanning services
Insurance companies must prove they spend 80% to 85% of premium revenue on medical services
Insurance companies required to disclose rate increases (and the reason) of 10% or more
 Government-run insurance plan set up for adults with preexisting conditions who are denied coverage
Seniors receive a $250 rebate to help cover the so-called "donut hole" in Medicare drug coverage
 Free preventative care covered by Medicare and private plans. 
 Nursing mothers to be allowed lactation breaks
 Government-run long-term care program set up. For those who participate, people pay premiums for five years and then will receive benefits if they need them
Small businesses (with fewer than 50 employees) begin receiving tax credits covering 35% of premiums to help them buy coverage. (This credit jumps to 50% in 2014.)
States receive billions in funding for community health centers
Drug companies face $2.5 billion in fees (rises in later years)
Creation of a government research institute created in to examine the effectiveness of medical treatments
Establishment of a Medicare Independent Advisory Board, which will be tasked with trying to keep Medicare spending down and submitting legislative proposals to do so. It will first submit recommendations in 2016.
Okay, what happens next.  Republicans argue the bill was front-loaded with postive stuff, but then launches the rub.  Here are some of the measures that take effect in the coming years:
In 2013, new taxes and fees go into effect for:

 individuals making more than $200,000 a year (and families making more than $250,000 a year)
on dividends and interest
on sales of medical devices

By 2014, the individual mandate goes into effect — if you don't have insurance, you have to buy it or face a fee.
By 2016, that fee will be 2.5% of your income or $695 a year, whichever is more.
Click here to read more on MSNBC's First Read.
You know that accidents, traffic tickets, and even your credit score can determine your auto insurance rates. But so can the state where you live. According to a just-released ranking of state-by-state costs from the web site Insure.com, average rates in the most expensive state — Michigan — are two and half times as high as in the cheapest state, Vermont.
Here are the top ten most expensive states:
1. Michigan, $2,541
2. Louisiana, $2,453
3. Oklahoma, $2,197
4. Montana, $2,190
5. Washington, D.C., $2,146
6. California, $1,991
7. Mississippi, $1,896
8. New Mexico, $1,896
9. Arkansas, $1,836
10. Maryland, $1,807
Click here to see the full list and read more on CBS MoneyWatch.com.
Gold coins are touted as a good hedge against impending financial doom. Now, a recent television ad by "National Collector's Mint" offers consumers coins with "pure gold," specifically the "2011 Buffalo Tribute Proof." But how good a deal are these "gold coins"?
Gold has shown an increase in value over the past year, going from about $1,100 per troy ounce (31.1035 grams) to over $1,400 per troy ounce, an increase of over 27%. Popular commentators such as Glenn Beck have touted the purchase of gold coins as a safe haven against our troubled economy.
The ad describes the historic $50 Buffalo Gold Coin, the first 24 karat gold coin minted by the United States, and offers this "tribute copy" of the popular collector's and investment item. The ad states that the gold in the coins for sale is 0.9999 percent pure gold, and "your own copy of the $50 Gold Buffalo" can be bought for only $9.95.  A year ago, the earlier version of the same coin by "National Collector's Mint" sold for $19.95, so this is an even better deal, right? No wonder purchases are limited to five per caller.
A very careful review of the new gold coin ads, however,  reveals that the advertised "Buffalo Tribute Proofs" are actually "gold-clad coins." Rather than pure gold coins, they are actually what amounts to gold-plated coins. Listen carefully and you will and you will learn that the actual content of gold in each coin is 14 milligrams. That's 14/1000th of a gram!
Please do the math, dear consumer. At $1,400 per ounce, that means the gold in these coins is actually worth 63 cents! At $9.95 per coin, that's quite a markup.
The ads state that because "supplies are limited," purchases will be limited to only five per customer, and the price can be guaranteed for only seven days. So those unfortunate enough to snatch up five of these coins will get $3.15 worth of gold for "only" $49.75! Interestingly, a year ago when pure gold sold at a lower price, this same company sold the same "Buffalo Tribute Proof" for $19.95. That earlier coin had a whopping 31 milligrams, worth $1.10 back then, about the same comparatively poor deal.
An actual "$50 Buffalo Gold Proof" coin is priced by the U.S. Mint at $11,060.
Buying gold can be a sensible investment for some people. Like anything else, it is an investment with risk. If you buy gold now at the current high of $1,400, and it dips back down to 2009 levels, you could lose your shirt. During a span of several months in 2008, gold went from $1,000 to $700. Just as many learned from the real estate bubble, gold prices (like real estate) don't always go up.
If you are considering buying gold as an investment, be sure to watch out for common scams in this market. Here are the top five:
Grade – True gold coins are graded, and prices can fluctuate greatly based on the grade assigned. A "mint condition" Gold Eagle coin can sell for $2,850, whereas the price of the same coin graded "very clean" (indiscernible to the amateur eye) can be $1,650. How honest is the assigned grade?
Presentation – Be wary of gold coins encased in nice looking packages or coatings that prevent you from actually examining the coin. The seller might be hiding something.
Gold Indexes – Some gold indexes cannot be trusted. The investment bank Salomon Brothers used to compile a gold index showing huge annual appreciation figures for gold coins, but these were based on a set of very rare coins, not the type commonly sold.
Gold held in escrow – Afraid of losing your precious gold to robbers? Don't worry, the helpful seller will hold the gold for you. Are you sure it even exists?
Government seizure – In 1933, the government seized gold held in bank deposits, paying $20.67 per ounce per executive order. It is highly unlikely, but not impossible, that future circumstances could result in similar action.
Now we can add yet another potential scam to this list. Listen carefully, be sure to read all of the fine print, and do the simple calculation yourself. How much are you really paying for the actual gold in the coin?
Credit card companies are supposed to follow new consumer friendly rules these days, but just when you thought the people won a little protection, here come some fancy new tricks.  Look out for funky new ways to nail you for extra fee. Things like:
Weekend charging: The new rules say if a due date falls on a weekend or holiday when the bank is closed, you can pay your bill on the next business day and not be hit with a late fee. But banks are keeping a few branches open on weekends, just so they can charge that fee.
College gotchas: The new rules say that if you're under 21, you can't get a credit card unless you have a parent co-sign or can show proof of a job that would allow you to pay your bills. But card companies seem to be looking the other way when classmates act as co-signers.
And there's much more.  Click here to read the full report on CBS MoneyWatch.
By Terry Smiljanich:
Looking for a bargain, but tired of all those paper coupons in your desk that expire before you remember to use them? Looking for fine wines at half price rather than just 50 cents off a tube of toothpaste? Welcome to Groupon, one of the fastest growing internet fads of the past few years.
Groupon, an internet group coupon site, is less than two years old and has already grown to become the latest dot.com fad, with $350 million in revenues, making its founder and CEO Andrew Mason a 29 year old multimillionaire. In fact, recent estimates of the company's value range as high as $1.2 billion. With more than a million members, and people signing up every day, what has made Groupon so popular? Is it a great way to great deals, or is it just another trendy gimmick to suck dollars out of well intended shoppers who never end up using the coupon dollars they set a side?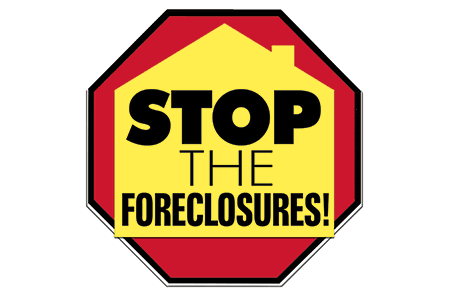 One of the nation's largest mortgage lenders has ordered the halt of evictions in foreclosure cases in 23 states.  Homeowners are being given a reprieve because a former employee of Ally, formerly GMAC, admitted he failed to read or properly notorize foreclosure documents while processing them.  It now it appears hundreds of other companies, including mortgage giants Fannie Mae and Freddie Mac, may also be affected because they use Ally to service their loans. Click here to read the full story in the Washington Post.
By John Newcomer:
When GM filed for bankruptcy last year it agreed that in exchange for federal bailout money it would eliminate half of its brands. The Buick seemed like an obvious choice to move to the salvage yard.  After all, how many Buicks do you see on the roads here in America? But go to China, and it is a different story.
The last emperor of China –Henry P'uYi was a great fan of the Buick.  In China, the Buick is looked upon as an upscale auto and a favorite of the upper middle class of China. Demand is so strong in China that GM sells 4 times more Buicks in China than it does here in the U.S.  What??? Yes, in 2009 Buick sold only 102,300 cars in the U.S. compared to 447,000 Buicks sold  in China.
So what do the Chinese know that we don't? Well for one, the Buick Lacrosse was voted most dependable car for 2009 and safest for 2010. But alas, apparently Buick suffers an image problem in the United States that it does not have in China.  Here we look at the Buick as an "old person's" car.  Well, it's not your grandmother's Buick anymore.  In China, it is an upscale sedan to be looked upon in awe.
A tip of the hat to the Chinese for saving a great American automobile.
By Terry Smiljanich:
It seems that the expensive leasing of inexpensive telephones is still good business for AT&T. A Consumer Warning Network reader reported to us that her elderly mom has been renting her old phone for nearly 30 years.
It doesn't seem to ring true, but unfortunately it is. Read on.
By Terry Smilijanich:
As BP (formerly British Petroleum) continues to struggle with the massive amounts of oil leaking from its Deepwater Horizon disaster in the Gulf of Mexico, many are wondering just how big this company is and whether it can make good on its promise to clean it all up and compensate all its victims. Let's take a look at a little history of BP and see if we can answer these questions.