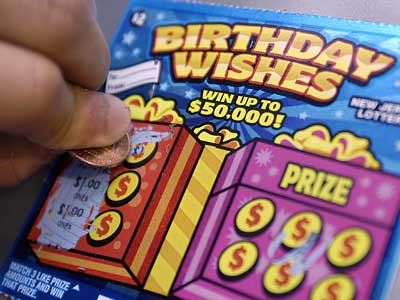 By Angie Moreschi
There's no doubt scratch off lottery games are big business. In 2013, the Florida Lottery sold more than $3 billion dollars in scratch off tickets.  The top prizes often range from $5000 to several million. The urge to win big is often irresistible for folks going to fill up their tank at the gas station or pick up a gallon of milk at the grocery.
"Winning money's always fun!" laughed Melissa Rager, who says she loves the instant thrill of getting a winner.
We all need to take precautions these days to protect ourselves against identity theft, especially when it comes to your credit card. You may have heard that writing "See ID" on the back of your card, instead of signing it, is a way to protect yourself, because it encourages a cashier to check another form of identification. Well, Asa Aarons, with CreditCards.com, says not so fast. Click here to see his report on why writing "See ID" is not such a good idea.