If you thought gas prices were bad, look out! Food prices could be going up more than they have in 20 years. Some economists are predicting spikes of 15-20% and an overall hike in the next year of about 10%.  What's to blame? Experts say the drought and higher production costs.
Check out the report below from News Channel 5 in Nashville, to learn more.  Plus, click here for a few more story's on the pending inflation from Dow Jones Columnist Al Lewis.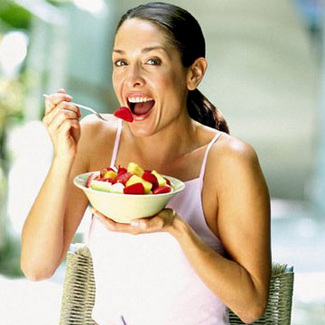 Antioxidants have been touted for their age defying benefits when it comes to brain and overall health, but not so fast, a new study suggests,  they might not offer such a big benefit, after all.  In this latest research, people who ate more antioxidants (in everything from berries to coffee and tea) did not lower their risk of stroke and dementia in old age.
That's not to say there was no benefit.  The leader of the study says there was some advantage, but not as much as she once believed. "We're seeing strong and clear benefits with specific antioxidants, but not overall," says Elizabeth Devore, an epidemiologist at Brigham and Women's Hospital who led the new study, which was published online in the journal Neurology.
Devore conducted an earlier study among women which did find that eating lots of berries delayed cognitive decline among women, but now she believes other factors might be at play.  Berries have lots of chemicals called flavonoids, which researchers think probably have protective powers much like those of better-known antioxidants like beta-carotene, vitamin C and vitamin E.
Scientists have just started to really dig into the relationship between flavonoids and health, thanks to a big new USDA database on the still largely mysterious chemicals.
Click here to read more from NPR.
We've heard about secret little charges being slipped into your phone bills, but now comes word that your credit card bills are being targeted, too.  That prompted the Federal Trade Commission to issue a Consumer Alert.  They call these mystery charges that appear on your bill "cramming," and they can really add up, if you don't catch them.  ABC News Reporter Cecelia Vega filed this report on what you should look out for. Click here to watch.
If you're ever in a pinch and need to get a bouquet of flowers quickly, those roadside flower stands can come in awfully handy. But just how well do they compare to flowers you buy from the florist or an online service? CWN's Angie Moreschi decided to find out. Click here to see how cheap flowers compare to expensive ones.
What a game! Super Bowl XLVII turned out to be a nail biter right down to the wire– complete with a black out and killer entertainment before the game and at halftime. And, oh yeah, there were some pretty awesome commercials, too. From "The Farmer" to "Doritos Daddy Dress Up" to those adorable Budweiser Clydesdales, the ads did not disappoint.  If you missed any of the much talked about ads during the Ravens – 49ers game, click here to check out the Best and Worst.  Enjoy!
Sneak Peak at Ads released before the game:
A lot of folks watch the Super Bowl more for the commercials than the game itself.  If you're among those who can't wait to see what the ad geniuses have come up with for this year, we've got a few to wet your appetite.
One of our favorites is the "Be Happy" Volkswagen ad that's got some tongues wagging.  But don't worry, man.  The people of Jamaica give a thumbs up to the new Superbowl commercial.  The ad features a man from Minnesota doing his best Jamaican accent to make his coworkers happy.  Some politically correct media critics called the ad racist, but Jamaica's minister of tourism and entertainment seems to feel alright about it.
Wykeham McNeill, said, "I urge persons all across the globe to do exactly what the commercial portrays, which is to tap into your inner Jamaican and get happy."  Ya, man. Get happy and watch.
Click here for a look at more of the best and worst Superbowl ads leaked so far this year.  From an overly sexed-up Mercedes ad to an overly protective midnight snacker trying to guard his Wheat Thins.
If you're a woman, you probably think the last thing that will happen to you is a heart attack. Think again. Heart disease is the number one killer of women.
Today is a day to raise your awareness on the warning signs. The American Heart Association developed its "Go Red for Women" campaign to help educate all women and those who love them about the warning signs of a heart attack. This video "It's Just a Little Heart Attack" really hits home.   It's a must see. Click here to check it out!