Slapping a pair of handcuffs on wealthy executives can be a major deterrent to crime, but remarkably, Wall Street big wigs have been able to completely avoid jail time in the mortgage crisis that sent our country into a financial tail spin from which it has yet to fully recover.
In a fascinating new documentary, PBS's Frontline investigates why Wall Street leaders have escaped prosecution for any fraud related to the sale of bad mortgages.  Click here to watch this compelling report which takes a hard look at the actions of prosecutors and why they fell short.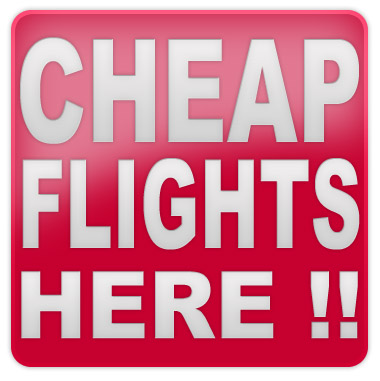 Budgets are tight, but if you still want to travel by air, some new research by CheapAir.com can offer some tricks to keep in mind.  Whether it's booking a ticket for Spring Break or the busy Thanksgiving holiday, knowing when to buy can help you get a cheaper price.
A few of the tips revealed include:
The average domestic flight is cheapest to buy 49 days out
Buying 81 days (almost 3 months) in advance for an international flight gets the best price
Booking on a Tuesday or Wednesday does not really save money, but flying on a Tuesday or Wednesday does.
Click here to read more in Financial Writer Kathy Kristof's article for CBS MoneyWatch.
View more videos at: http://nbcwashington.com.
Yes, it's a new year.  And we know, you're hoping for a whole new YOU by finally starting to go to the gym. Good intentions for a great body aside, be careful when you sign up for that new gym membership. The fine print can come back to bite you in your newly firm butt.  Consumer Reporter Liz Crenshaw of NBC4 in Washington explains in this report.  Click here to see the story and learn some tips to protect yourself.
In the first settlement,  ten big banks have agreed to pay $8.5 billion to settle federal complaints that they wrongfully foreclosed on hundreds of thousands of homeowners.  While that sounds like a lot of money, many critics say it falls woefully short for all the pain and harm caused to families who should have been allowed to stay in their homes.
"The money is grossly inadequate for homeowners, and the program will require careful oversight to ensure that all homeowners harmed get a fair chance at benefits," said Ed Mierzwinski, the consumer program director for U.S. PIRG, a nonprofit consumer advocacy group.
The agreement includes Aurora, Bank of America, Citibank, JPMorgan Chase, MetLife Bank, PNC, Sovereign, SunTrust, U.S. Bank, and Wells Fargo. As part of the deal,  more than 3.8 million borrowers whose homes were in foreclosure in 2009 and 2010 with the banks will receive cash compensation, the government said in a statement.  The average compensation for each homeowner who faced foreclosure in 2009 and 2010 will run about $2,000.
In the second settlement, Bank of America agreed to pay almost $10.4 billion to Fannie Mae. The BofA settlement ends a bitter standoff between the bank, once the largest seller of home loans, and Fannie Mae, the nation's largest mortgage buyer.  Fannie had demanded that BofA buy back a mountain of defaulted loans issued by Countrywide, which BofA acquired in 2008.
Click here to read more about the settlements in the LA Times.