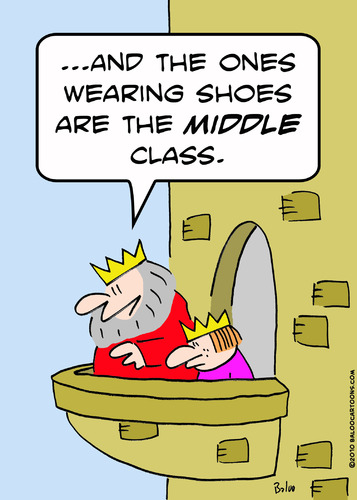 It's always a parents dream that their children will do better in life than they did, but that dream is slipping away as more Americans struggle to maintain the middle class lifestyle they grew up with.  Nearly three out of 10 Americans–28 percent–  born in the middle class drop out of it as adults. That sobering statistic comes from a recent study on economic mobility from The Pew Charitable Trusts.
The study defines middle class as those families making between $32,900 and $64,000 in 2010 dollars, which ranks between the 30th and 70th percentiles of income. The study looked at what participants earned in the years before the recession started versus what their parents made at a similar age in 1979. Nearly one in five people, 19 percent, made less than their parents did at the same age in inflation-adjusted dollars.
Click here to read more about the study in the Denver Post.
Health care fraud is a multi-billion dollar industry on which the government has vowed to crack down.  The latest case that's come to light was exposed by a disabled veteran turned whistle-blower who says Medicaid was billed for services he never received.  It turns out the Medicaid contractor Maxim was doing the same thing to hundreds of others around the country, too.  The company agreed to a  $150-million settlement. Click here to watch the story by CNN.
By Terry Smiljanich:
Safety is one of the major concerns for anyone considering the purchase of a car. But how do you go about rating a car's safety? Based purely on the laws of physics, size matters.  A 5694 pound Cadillac Escalade in a collision with a 2668 pound Mini Cooper is no contest. As Sancho Panza says in Man of La Mancha: "Whether the stone hits the pitcher or the pitcher hits the stone, it's going to be bad for the pitcher." In the long run, however, big is not always safer. The Hummer H3, for example, was big and heavy, but had a mediocre safety record.
Different Ratings
There are many ways to rate a car's safety. The Insurance Institute for Highway Safety (IIHS), for example, takes many factors into consideration, including roof strength, secondary protections, and actual safety record. The resulting ratings by the IIHS for 2011 cars list eleven large cars, eleven small cars, twelve midsize cars, and 12 midsize SUV's as the "Top Safety Picks" for 2011, but doesn't rank the cars within each category.  Just about every car manufacturer has at least one, and often several, models in the "Top Safety Picks."
For the new 2012 models, however, the IIHS has listed the top five models on its "Top Safety Pick."  They are:
Chevrolet Sonic;
Ford Focus;
Honda Civic;
Audi A6;
Volkswagen Passat.
Forbes Magazine, using its own criteria, ranked the BMW 5 Series, the Cadillac CTS, the Subaru Legacy, and the Hyundai Sonata as the safest cars on the road.
CWN Safety Picks
Consumer Warning Network decided to take a simpler approach. We looked at the IIHS information, compiled by its Highway Loss Data Institute. We reviewed the data to find out which cars came out on top, regardless of size or cost, based on actual insurance claims for personal injury, collision and medical payments.
We looked at average claims instead of total claims. By using this approach, we were able to even the playing field between cars that sell in high volume– which would be expected to have higher total insurance claims– and those that sell in low volume.
Between the years 2008-2010, the answers are somewhat surprising.
Bodily Injury
Between 2008 and 2010, the five cars with the lowest average bodily injury insurance claims, as compared to all other cars, are in order:
Chevrolet Corvette;
Subaru Outback;
Volkswagen Jetta;
Chevrolet Equinox 4DR;
Acura TSX.
Yes, the light, fast Corvette actually has, on average, lower insurance claims for bodily injury. This means that Corvette owners present lower average claims to their insurance companies for bodily injury. There is most probably a good reason for why this is so. Corvette owners are more likely to "baby" their special car, and less likely to drive their Corvette on long trips or in heavy commuter traffic. As for the others on the list, a combination of safety features results in lower average bodily injury claims.
During that same period, the most dangerous cars when it comes to bodily injury claims are in order:
Dodge Avenger;
Mitsubishi Galant;
Mitsubishi Eclipse;
Chrysler Sebring;
Ford Mustang.
Each of these cars is more than twice as dangerous as any of the cars in the top list in terms of bodily injury claims. Again, driving habits of typical owners may play a part in some of these results.
Overall Safety
Looking at all aspects of insurance claims, from personal injury to vehicle damage, how do cars stack up during the 2008-2010 period?  The top five cars overall are as follows:
Chevrolet Corvette;
Chevrolet Equinox;
Ford Edge 4DR 4WD;
Dodge Nitro 4DR 4WD;
Ford Explorer 4DR 4WD.
Coming in close behind these leaders are the Honda Accord and the Acura TL 4DR.
Conclusion
There's no sure fire way to come to a final answer on car safety, with so many variables to consider. Regardless of safety features, size, interior reinforcement, and strength of materials, however, when it comes to which cars are resulting in fewer average claims for actual bodily injury and damage to a vehicle, insurance statistics provide one good way of coming up with an objective standard.
Visit msnbc.com for breaking news, world news, and news about the economy
Finally, a less expensive alternative to the ever popular Apple iPad in the very crowded electronic tablet market. The Amazon Kindle Fire premiered to much anticipation but also skepticism.  Many tout the Kindle Fire's ability to play Adobe Flash Video, while Apple has refused to include this feature.  Kindle Fire's lower price point of $199 also makes it an attractive alternative to the iPad, which starts at $499.  So, is the Kindle Fire an iPad killer?  Click here to watch a comparison and decide for yourself.
It runs Flash.  It costs just $199. It's smaller. It weighs less. It claims to load web-pages faster. These are some of the touted advantages of the new Kindle Fire.  There have been other attempts to dethrone the iPad.  So far, unsuccessful.  Will Amazon's Kindle Fire be the one?  Click here to read more on the Huffington Post.
We all know health insurance is expensive, but it's taking more out of your paycheck than you might realize.  The cost of health insurance in the U.S. has exceeded worker's monthly wages, according to a new study carried out by Kaiser Family Foundation.
The findings from the study come at a time the Americans are already being grappled with a weak economy and job losses. The study showed that premiums increased 2.1 per cent faster than workers' wages and 3.2 per cent more than the general inflation. Since 2001, family premiums have increased 113 per cent, compared with 34 per cent for workers' wages and 27 per cent for inflation.
Click here to read more in the International Business Times.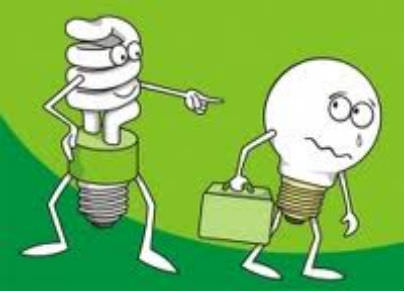 This past summer we witnessed a true exercise in nonsense by our hard working members of Congress. While our nation drifted toward potential default on the federal debt, the House of Representatives struggled to overturn a Republican sponsored, bipartisan law enacted in 2007 and signed by President Bush, which mandated increased energy saving standards for the common light bulb. In four short years, the energy conservation law went from being a good idea Republicans and Democrats could embrace to becoming a Tea Party example of unwarranted government intrusion into our lives.
Thus, Representative Joe Barton (R., Texas) this year introduced the Better Use of Light Bulbs (BULB, get it?) Act, repealing any such energy efficiency standards, on the grounds that the former Act "bans" normal light bulbs and requires use of CFL's (Compact Fluorescent Lights), those spiral shaped bulbs we're seeing more and more often.

It drives most of us crazy trying to get a real person on the phone when you call customer service. Obnoxious wait times and the maze of phone menu selections are enough to send your blood pressure skyrocketing. Well, take a deep breath and read on. We've got the answer. Newly discovered shortcuts or "cheats" can make those annoying robot voices a thing of the past and help you go directly to a human being.
Read more
By Terry Smiljanich:
It comes as no surprise that the latest polls show Congress's approval rating at an all time low of 14%. If we disapprove of the job Congress is doing, why do we keep voting incumbents back into office, as we do year in and year out?
Our Two Party System
A big part of the problem with our system is the two party politics that have infected this country from almost its beginning. Come national election day, no matter what the issues are or what we think about them, we are always faced with the same three choices: vote for the Republican nominee, vote for the Democratic nominee, or stay home. This is the case despite the fact that the Constitution makes no mention of political parties, two or otherwise. Only our first President George Washington, however, was elected without an affiliation with one of two major parties.
A proposed settlement with big banks over allegations of fraudulent foreclosure practices, like robo-signing,  is getting more scrutiny and more criticism from Attorneys General around the country.  The fate of the deal appears to be on increasingly shaky ground, with Nevada's Attorney General now joining those in New York, Massachusetts and Delaware in questioning some of the proposed details.  Although full details about the proposed settlement haven't been released, it reportedly requires that the AGs provide banks with a broad release from legal claims in state investigations and lawsuits.
American Association for Justice Associate Editor Courtney Davenport just published an article in its Professional Negligence Law Reporter publication about the growing discourse.  In it, she interviews Consumer Warning Network Managing Editor Terry Smiljanich, a former federal prosecutor, who provided a blistering criticism of the proposed deal:
"It's patently ridiculous. It's like saying 'I agree not to rob any more banks, but if I do, you agree not to prosecute me for it," said Terry Smiljanich of Tampa-based organization Consumer Warning Network. "Everybody is desperate to sweep it under the rug and get it out of the way. The only people with the power to engage in any kind of enforcement measure are the attorneys general."
State and federal officials are negotiating the proposed settlement with the five largest mortgage servicers, including Bank of America and JPMorgan Chase. The deal with the mortgage companies would broadly absolve the firms of wrongdoing in exchange for penalties reaching $30 billion and assurances that the firms will adhere to better practices going forward, according to an article in the Huffington Post.
The settlement would reportedly release companies like Bank of America and JPMorgan Chase from legal liability in exchange for a cash settlement, reduced payments for homeowners, transition assistance for troubled borrowers and promises to improve performance and comply with state and federal rules.  Here is an early version of the proposed settlement released back in March by the American Banker.
CWN's Smiljanich told AAJ's publication that regardless of the settlement's final terms, it will amount to a "slap on the wrist" for the banks.
"When I saw the settlement standards, I literally started laughing. In essence, they are agreeing to start doing what they should have been doing all along; they are agreeing to start acting a little more honestly," he said. "That is the sum total of pressure put on them by this settlement."