By Nicole Mayer:
Americans struggling with student loan debt got a dose of "hope" from President Obama, when he announced his new plan to help ease student loan debt. Unfortunately, it seems to be more false "hope," than true relief.
There's no doubt the problem is significant and needs attention. Student loan debt reached $1 trillion this year, which now exceeds Americans' credit card debt.
The administration says that the President's plan does not need congressional approval. Critics deem the President's plan politically motivated to attract young voters and members of the Occupy Wall Street Movement.
The critics' description of the President's plan as "more of the same," and a political nod to key voting demographics, may not be too far from the truth.
The White House Press Secretary's release about the President's plan led with the title "We Can't Wait." Yet it seems like waiting is exactly what struggling student loan borrowers will be doing before they see any meaningful relief.
The plan announced by the President, touts decreasing student loan payments, allowing students to consolidate their loans for ease of payment, and helping students make better borrowing decisions. We'll analyze the various aspects of the plan so you can decide whether you think Americans are seeing the change they've been hoping for.
Lower loan payments (but not for everyone)

One of two seemingly tangible forms of relief under the President's plan is decreasing federal student loan payments for people who qualify for a special Income Based Repayment, or "IBR" plan. Borrowers were first introduced to the IBR plan in 2010. In the President's recent announcement, he refers to the IBR Plan as the "Pay As You Earn Plan."
Under the IBR plan, eligible borrowers currently pay a maximum federal student loan payment of 15% of their adjusted gross income minus 150% of the poverty level for their family size. Under the plan just announced, that percentage changes to 10%.
This 10% cap isn't exactly new. It was part of a law passed in 2010, but the President bumped up its effective date from 2014 to 2012.
However, to get this reduction, a borrower needs to have taken out a student loan after 2012. So, if you've already graduated, this "relief" does not help you. It will only help the people taking out loans in 2012 after they graduate and go into repayment. Because federal student loan payments are not due until six months after graduation, it will be some time before this program provides any large-scale benefits.
The White House estimates that approximately 1.6 million borrowers could benefit from this proposed change, while the number of student loan borrowers is currently estimated to be over 36 million.
Currently, borrowers who participate in the IBR plan and other payment programs on their federal student loans are eligible for loan forgiveness after 25 years. Under the President's new plan, forgiveness would occur after 20 years. While five years without loan payments sounds wonderful, it is two decades too far into the future to have any impact on those currently struggling with student loan debt.
Consolidate student loans (and maybe save $5 per year)
The President's plan also touted the opportunity for borrowers to consolidate several student loans into one loan. The borrower benefits by now only having to make one monthly payment to a single lender. But loan consolidation is nothing new; it's been around for years. And, making payments to separate lenders is not the reason for the continued increase in student loan defaults.
Direct Loan Consolidation, combining separate federal loans into one loan, has been available for years. The beginning interest rate for a Direct Consolidation Loan, was, and still will be, the weighted average of borrower's federal student loan interest rates.
Now what about the 0.5% interest rate deduction we've heard so much about? Don't get too excited too quickly. First, Direct Loan Consolidation already had a 0.25% interest rate reduction for borrowers willing to make their payments through the Department of Education's automatic debt system. That benefit is simply sticking around for new Direct Loan Consolidation borrowers.
Surely, the additional 0.25% reduction is where the real savings come in; right? Not so fast. The additional 0.25% reduction is only available to people who qualify for a "Special Direct Consolidation."
To qualify for a Special Direct Consolidation Loan, you must have at least one federal loan owned by the Department of Education and at least one federal loan owned by a commercial lender, also known as a FFELP lender, such as Sallie Mae; Nelnet; or ACS. Borrowers may get confused here because they may have a loan owned by the Department that is serviced by a commercial lender. Such a loan will not count as a loan owned by a commercial lender. In the past three years, many commercial lenders sold their federal loans back to the government under the Ensuring Continued Access to Student Loans Act of 2008, further lessening the number of students who will fall into this category.
And for those very few lucky individuals who do qualify for Special Direct Consolidation, that 0.25% extra interest rate reduction only applies to the FFELP loan portion of your loans. Calls to the federal student aid hotline confirmed that the details on how this reduction will work are not clear. However, in a traditional Direct Loan Consolidation, the consolidated loan's interest rate is calculated based on the weighted interest rate of your loans.
For example, if you had $10,000 in Direct Loans with a 6% interest rate, and $10,000 in FFELP loans with a 6.8% interest rate, using the Federal Direct Consolidation Loans Online Calculator, you're consolidated loan interest rate would be 6.4% on a $20,000 loan. But with the Special Consolidation Loan, your FFELP loans would likely be calculated at a rate of 6.55% (6.8% minus 0.25%), making your Special Direct Consolidation interest rate 6.375% on a $20,000 loan. Wow! This means that on your $20,000 Super Special Consolidated Loan, you are saving FIVE DOLLARS A YEAR!
Don't Call Us, We'll Call You
Those who may be fortunate enough to qualify for the Special Direct Loan Consolidation are being warned not to begin any applications for Direct Loan Consolidation at this point. If they do, they will not be eligible for the special consolidation. Instead, borrowers should patiently wait to see if they are notified of their eligibility in January 2012.
Help borrowers make better decisions
The President also stressed the importance of students making informed borrowing decisions. He specifically referenced the "Know Before You Owe, initiative" a joint action underway by the Department of Education and the new Consumer Financial Protection Bureau. "Know Before You Owe" is aimed at helping students better understand the risks, benefits and costs of student loans. It is unlikely that this initiative will provide any benefit to people already struggling with student loan debt.
Who exactly benefits? (besides just about no one)
Aside from the obvious answer, which is that almost no one benefits from the programs announced by the President, those who certainly don't benefit are people already in default on their loans and those struggling with private student loans.
True private student loans are the kind that are not backed by the government; feature high interest rates; and that have nearly across the board refusal by lenders to modify payments. No current legislation or proposal addresses any relief for these borrowers.
Additionally, for those who already defaulted on their federal student loans, the plan does not offer a helping hand. With defaulted loans, lenders can still threaten, and carry out, garnishment of up to 15% of your disposable income and interception of your tax returns.
It may look politically smart to dangle the carrot of financial help to students struggling with overwhelming debt, but hollow promises will backfire in the end, when students realize it's more talk than tangible help. Haven't we been down this road before?
Score one for the consumer. It pays to protest! Customers who decided to fight back against big bank fees by complaining and changing banks have chalked up a big victory. Citing customer concerns and a "changing competitive marketplace," Bank of America said it won't charge customers a fee for using their debit cards, after all.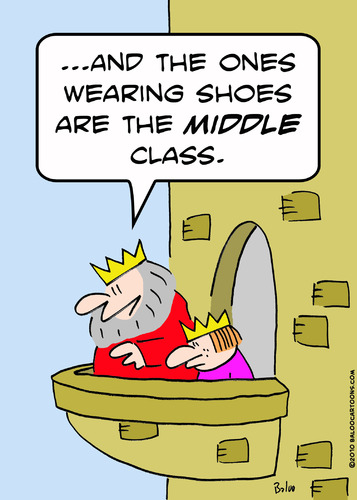 It's always a parents dream that their children will do better in life than they did, but that dream is slipping away as more Americans struggle to maintain the middle class lifestyle they grew up with.  Nearly three out of 10 Americans–28 percent–  born in the middle class drop out of it as adults. That sobering statistic comes from a recent study on economic mobility from The Pew Charitable Trusts.
The study defines middle class as those families making between $32,900 and $64,000 in 2010 dollars, which ranks between the 30th and 70th percentiles of income. The study looked at what participants earned in the years before the recession started versus what their parents made at a similar age in 1979. Nearly one in five people, 19 percent, made less than their parents did at the same age in inflation-adjusted dollars.
Click here to read more about the study in the Denver Post.
Health care fraud is a multi-billion dollar industry on which the government has vowed to crack down.  The latest case that's come to light was exposed by a disabled veteran turned whistle-blower who says Medicaid was billed for services he never received.  It turns out the Medicaid contractor Maxim was doing the same thing to hundreds of others around the country, too.  The company agreed to a  $150-million settlement. Click here to watch the story by CNN.
By Terry Smiljanich:
Safety is one of the major concerns for anyone considering the purchase of a car. But how do you go about rating a car's safety? Based purely on the laws of physics, size matters.  A 5694 pound Cadillac Escalade in a collision with a 2668 pound Mini Cooper is no contest. As Sancho Panza says in Man of La Mancha: "Whether the stone hits the pitcher or the pitcher hits the stone, it's going to be bad for the pitcher." In the long run, however, big is not always safer. The Hummer H3, for example, was big and heavy, but had a mediocre safety record.
Different Ratings
There are many ways to rate a car's safety. The Insurance Institute for Highway Safety (IIHS), for example, takes many factors into consideration, including roof strength, secondary protections, and actual safety record. The resulting ratings by the IIHS for 2011 cars list eleven large cars, eleven small cars, twelve midsize cars, and 12 midsize SUV's as the "Top Safety Picks" for 2011, but doesn't rank the cars within each category.  Just about every car manufacturer has at least one, and often several, models in the "Top Safety Picks."
For the new 2012 models, however, the IIHS has listed the top five models on its "Top Safety Pick."  They are:
Chevrolet Sonic;
Ford Focus;
Honda Civic;
Audi A6;
Volkswagen Passat.
Forbes Magazine, using its own criteria, ranked the BMW 5 Series, the Cadillac CTS, the Subaru Legacy, and the Hyundai Sonata as the safest cars on the road.
CWN Safety Picks
Consumer Warning Network decided to take a simpler approach. We looked at the IIHS information, compiled by its Highway Loss Data Institute. We reviewed the data to find out which cars came out on top, regardless of size or cost, based on actual insurance claims for personal injury, collision and medical payments.
We looked at average claims instead of total claims. By using this approach, we were able to even the playing field between cars that sell in high volume– which would be expected to have higher total insurance claims– and those that sell in low volume.
Between the years 2008-2010, the answers are somewhat surprising.
Bodily Injury
Between 2008 and 2010, the five cars with the lowest average bodily injury insurance claims, as compared to all other cars, are in order:
Chevrolet Corvette;
Subaru Outback;
Volkswagen Jetta;
Chevrolet Equinox 4DR;
Acura TSX.
Yes, the light, fast Corvette actually has, on average, lower insurance claims for bodily injury. This means that Corvette owners present lower average claims to their insurance companies for bodily injury. There is most probably a good reason for why this is so. Corvette owners are more likely to "baby" their special car, and less likely to drive their Corvette on long trips or in heavy commuter traffic. As for the others on the list, a combination of safety features results in lower average bodily injury claims.
During that same period, the most dangerous cars when it comes to bodily injury claims are in order:
Dodge Avenger;
Mitsubishi Galant;
Mitsubishi Eclipse;
Chrysler Sebring;
Ford Mustang.
Each of these cars is more than twice as dangerous as any of the cars in the top list in terms of bodily injury claims. Again, driving habits of typical owners may play a part in some of these results.
Overall Safety
Looking at all aspects of insurance claims, from personal injury to vehicle damage, how do cars stack up during the 2008-2010 period?  The top five cars overall are as follows:
Chevrolet Corvette;
Chevrolet Equinox;
Ford Edge 4DR 4WD;
Dodge Nitro 4DR 4WD;
Ford Explorer 4DR 4WD.
Coming in close behind these leaders are the Honda Accord and the Acura TL 4DR.
Conclusion
There's no sure fire way to come to a final answer on car safety, with so many variables to consider. Regardless of safety features, size, interior reinforcement, and strength of materials, however, when it comes to which cars are resulting in fewer average claims for actual bodily injury and damage to a vehicle, insurance statistics provide one good way of coming up with an objective standard.