Visit msnbc.com for breaking news, world news, and news about the economy
Finally, a less expensive alternative to the ever popular Apple iPad in the very crowded electronic tablet market. The Amazon Kindle Fire premiered to much anticipation but also skepticism.  Many tout the Kindle Fire's ability to play Adobe Flash Video, while Apple has refused to include this feature.  Kindle Fire's lower price point of $199 also makes it an attractive alternative to the iPad, which starts at $499.  So, is the Kindle Fire an iPad killer?  Click here to watch a comparison and decide for yourself.
It runs Flash.  It costs just $199. It's smaller. It weighs less. It claims to load web-pages faster. These are some of the touted advantages of the new Kindle Fire.  There have been other attempts to dethrone the iPad.  So far, unsuccessful.  Will Amazon's Kindle Fire be the one?  Click here to read more on the Huffington Post.
We all know health insurance is expensive, but it's taking more out of your paycheck than you might realize.  The cost of health insurance in the U.S. has exceeded worker's monthly wages, according to a new study carried out by Kaiser Family Foundation.
The findings from the study come at a time the Americans are already being grappled with a weak economy and job losses. The study showed that premiums increased 2.1 per cent faster than workers' wages and 3.2 per cent more than the general inflation. Since 2001, family premiums have increased 113 per cent, compared with 34 per cent for workers' wages and 27 per cent for inflation.
Click here to read more in the International Business Times.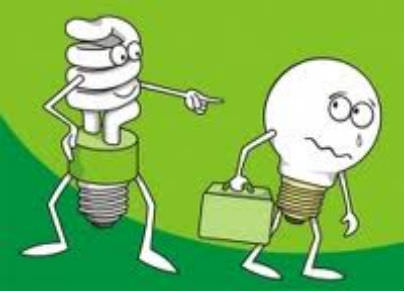 This past summer we witnessed a true exercise in nonsense by our hard working members of Congress. While our nation drifted toward potential default on the federal debt, the House of Representatives struggled to overturn a Republican sponsored, bipartisan law enacted in 2007 and signed by President Bush, which mandated increased energy saving standards for the common light bulb. In four short years, the energy conservation law went from being a good idea Republicans and Democrats could embrace to becoming a Tea Party example of unwarranted government intrusion into our lives.
Thus, Representative Joe Barton (R., Texas) this year introduced the Better Use of Light Bulbs (BULB, get it?) Act, repealing any such energy efficiency standards, on the grounds that the former Act "bans" normal light bulbs and requires use of CFL's (Compact Fluorescent Lights), those spiral shaped bulbs we're seeing more and more often.

It drives most of us crazy trying to get a real person on the phone when you call customer service. Obnoxious wait times and the maze of phone menu selections are enough to send your blood pressure skyrocketing. Well, take a deep breath and read on. We've got the answer. Newly discovered shortcuts or "cheats" can make those annoying robot voices a thing of the past and help you go directly to a human being.
Read more