Mortgage Servicers Ordered to Pay Victims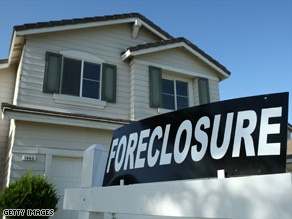 A settlement between mortgage servicers and bank regulators could compensate homeowners if their foreclosures were mishandled.  According to the deal, the 14 largest U.S. mortgage servicers must pay back homeowners for losses from foreclosures or loans that were mishandled in the wake of the housing collapse, the first of a set of sanctions regulators are seeking against the companies.
The settlement could help the U.S. Justice Department determine the size and scope of fines for the flawed practices, regulators said.  Officials from the Justice department, the Department of Housing and Urban Development and 10 state attorneys general met with banks to negotiate a global settlement.
While this may sound encouraging, many are questioning whether homeowners will truly see any relief from the settlement.  Under the terms of the deal, an independent review of all foreclosures in 2009 and 2010 will take place to determine whether fees were improperly charged or homes were wrongfully foreclosed upon.  Whether homeowners see any money is contingent upon those reviews and many housing activists say, the way this is set up, it's unlikely.
Click here to read more.