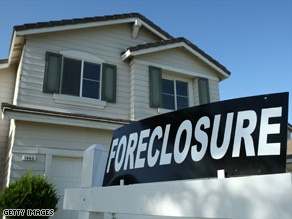 A settlement between mortgage servicers and bank regulators could compensate homeowners if their foreclosures were mishandled.  According to the deal, the 14 largest U.S. mortgage servicers must pay back homeowners for losses from foreclosures or loans that were mishandled in the wake of the housing collapse, the first of a set of sanctions regulators are seeking against the companies.
The settlement could help the U.S. Justice Department determine the size and scope of fines for the flawed practices, regulators said.  Officials from the Justice department, the Department of Housing and Urban Development and 10 state attorneys general met with banks to negotiate a global settlement.
While this may sound encouraging, many are questioning whether homeowners will truly see any relief from the settlement.  Under the terms of the deal, an independent review of all foreclosures in 2009 and 2010 will take place to determine whether fees were improperly charged or homes were wrongfully foreclosed upon.  Whether homeowners see any money is contingent upon those reviews and many housing activists say, the way this is set up, it's unlikely.
Click here to read more.
A Tampa woman was in the fight of her life battling cancer, when all of a sudden her health insurer, United Healthcare, stopped paying for her cancer treatment.  United Healthcare couldn't give her a good reason for cutting her off, but the problem continued.  Click here to see what happens when Consumer Reporter Jackie Callaway of ABC Action News in Tampa gets involved.
It was just a matter of time, but all those phony foreclosure papers banks have been using to foreclose on homeowners are coming back to haunt them.  Three years ago, CWN first told you about how you could demand your bank "produce the note" to delay or stop your foreclosure.  At the time, we learned, many lenders never kept track of the paperwork needed to prove they own your home.  Now, 60 Minutes reports on how the banks cut corners and even faked documents to try and get  your home anyway.  It's a big mess that continues to threaten the housing recovery. Click here to watch this story by Scott Pelley.
By Terry Smiljanich:
Here's a strange turn of events.  Southwest Airlines has had the distinction of being rated the safest major airline in the world,  as we've reported here on Consumer Warning Network.  That rating was based on the number of fatal crashes it has experienced since 1970, i.e., no such crashes. But given the recent news regarding fatigue cracks in its aging air fleet, resulting in a portion of a plane's roof coming off and reports of further cracks in similar Boeing 737's, should it still be regarded as safe, much less the safest?
I believe the answer is yes. Aging air fleets are a problem for all major airlines, and Southwest does not stand alone in this regard. This is not the first time a passenger plane in flight has suffered a partial failure of its roof structure. In 1988, an Aloha Airlines Boeing 737 suffered a similar fate. The failure was so sudden that a flight attendant was swept away to her death as a consequence.
Aging Fleets
Fatigue cracks in airplane structures can be minor and almost undetectable until it is too late. The FAA requires periodic inspections of all airplanes in service, including inspections for such cracks. In fact, the FAA is currently considering more stringent standards for such inspections. The current political rage to further deregulate the industry was threatening to put a halt to such new standards, but that could change now due to concerns exposed by the Southwest incident. The FAA has ordered inspections be done with an electro-magnetic process that detects cracks invisible to the naked eye.
Our aging airplane fleet has been a concern for several years. In 1991 Congress passed the Aging Aircraft Safety Act, requiring more frequent inspections of older airplanes. By 2006, the average age of American Airline planes was 14 years. The Boeing 737, which is the workhorse of the airline industry, was first manufactured in 1967, and some of its older planes are still flying.
Southwest states that its average fleet age is eleven years, but the 737's are the oldest planes in its fleet, with an age ranging between 14 and 27 years.
Tougher Inspections
On April 4, 2011, following the Southwest incident, the FAA announced an industry-wide program of inspections of the older Boeing 737's needed to be implemented. Transportation Secretary LaHood stated: "Last Friday's incident was very serious and could result in additional action depending on the outcome of the investigation."
The recent incident with the Southwest Airline flight is yet another warning that the industry must pay closer attention to the creeping age of its fleet. Southwest grounded several flights and is engaged in a stepped up program of inspecting its aircraft for signs of fatigue in the structures of its planes. Rather than further deregulation in this critical area, we should demand stricter standards from our airline industry.
Southwest's reaction to this incident is to be commended, and yes, it still remains the only major airline with no fatalities. Interestingly, Aloha Airlines is also a very safe airline, with just that one fatality in 1988.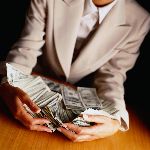 It's almost unbelievable, but then again, you can't put anything past some corporate executives these days.  The company that helped cause the worst oil spill ever in the United States has seen fit to give its executives bonuses for having their "best safety" year ever.  Pay no attention to those 11 workers killed when the Transocean rig exploded.  And forget about the millions of gallons of oil that spilled and contaminated the Gulf of Mexico as part of the BP oil spill "we deserve a bonus!" How do they sleep at night?  Click here to read more if you can stomach it.
If you've lost your home to foreclosure, brace yourself.  You could be socked with a double whammy.  If you thought your debt was forgiven when you gave up your home.  Think again.  In many cases, lenders received deficiency judgements and are now going after homeowners for the remaining debt, even though they got your home.  The second wave of harassment will soon be coming to haunt foreclosure victims. 
CWN's John Newcomer first alerted consumers to  this looming issue two years ago, explaining that in a short sale, most mortgage companies only release the property from the mortgage lien, not the remaining debt.
Just because the mortgage company has consented to the sale and released the lien on the property, it does not mean the borrower has been released from the debt.  In fact, the release agreement often spells it out, but unfortunately it's spelled out in "lawyer language."
Click here to read this sobering report on definciency judgements from reporter Kris Hundley with the St. Petersburg Times.
Here's one to get you a little hot under the collar just ask tax day approaches for us all.  How does General Electric get away with making more than $14 billion in profits, but paying NO taxes. That's right, zero!  And guess what, the CEO of the company just happens to be President Obama's advisor on business and jobs.  So much for corporate tax reform.  Click here to learn more and watch a report by ABC's Jake Tapper.
By Terry Smiljanich:
The Deceptive Game of Automatic Renewal
Are your children playing too much Xbox LIVE and ignoring their homework? Are they on an automatic renewal program through your credit card? Have you tried to cancel the automatic renewal of the yearly charges by Microsoft and run into a problem? Join the crowd.