By Terry Smiljanich:
Katherine Heigl, formerly of TV's Grey's Anatomy, recently "lit up" an electronic cigarette on the Letterman Show, thereby providing some free advertising to a relatively new smokeless tobacco product which is showing phenomenal sales in the United States. These "smoke sticks," also known as "e-cigarettes," deliver nicotine without the combustible smoke by-products found in regular cigarettes which contain most of the deadly carcinogens – but are they safe?
One of the nation's fiercest consumer advocates is settling in to her  position leading the newly created Consumer Protection Agency.  A Harvard professor, native of Oklahoma and the daughter of a janitor, Elizabeth Warren's no-nonsense brand of consumer advocacy has rattled Wall Street and the nation's banks.  Click here to learn more.
By Terry Smiljanich:
Looking for a bargain, but tired of all those paper coupons in your desk that expire before you remember to use them? Looking for fine wines at half price rather than just 50 cents off a tube of toothpaste? Welcome to Groupon, one of the fastest growing internet fads of the past few years.
Groupon, an internet group coupon site, is less than two years old and has already grown to become the latest dot.com fad, with $350 million in revenues, making its founder and CEO Andrew Mason a 29 year old multimillionaire. In fact, recent estimates of the company's value range as high as $1.2 billion. With more than a million members, and people signing up every day, what has made Groupon so popular? Is it a great way to great deals, or is it just another trendy gimmick to suck dollars out of well intended shoppers who never end up using the coupon dollars they set a side?
From FinAid.org: Total student loan debt outstanding now exceeds total credit card debt outstanding for the first time ever! The seasonally adjusted figure for revolving credit in the Federal Reserve's G.19 report (current report, historical data) was $826.5 billion in June 2010. (Credit card debt represents as much as 98% of revolving credit.) Revolving credit started declining in September 2008 when it reached a peak of $975.7 billion. The decrease is probably due a combination of higher minimum payments on credit cards, which were increased to 4% from 2%, lower credit card limits and tighter credit underwriting. Student loan debt, on the other hand, has been growing steadily because need-based grants have not been keeping pace with increases in college costs. Federal student loan debt outstanding reached approximately $665 billion and private student loan debt reached approximately $168 billion in June 2010, for a total student loan debt outstanding of $833 billion. Total student loan debt is increasing at a rate of about $2,853.88 per second.
Click here to view finaid.org's realtime Student Loan Debt Clock!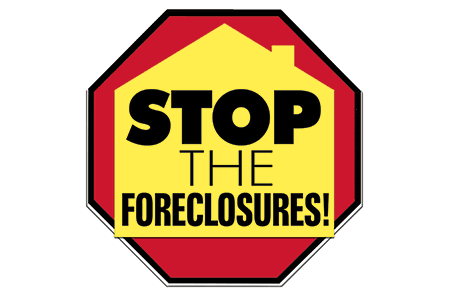 One of the nation's largest mortgage lenders has ordered the halt of evictions in foreclosure cases in 23 states.  Homeowners are being given a reprieve because a former employee of Ally, formerly GMAC, admitted he failed to read or properly notorize foreclosure documents while processing them.  It now it appears hundreds of other companies, including mortgage giants Fannie Mae and Freddie Mac, may also be affected because they use Ally to service their loans. Click here to read the full story in the Washington Post.
What will the world's largest telescope see when it's pointed to the stars and planets?  CWN is bringing you an insider look from our very own Senior Editor Terry Smiljanich.  Terry is on location in the Canary Islands guest blogging as Historian for the University of Florida on this expedition to explore the galaxies… and beyond!
Click here to learn more.
Welcome to the new corporate America.  Workers get the squeeze, while CEO's take what they please.  Chief Executive Officers who cut the most jobs during the recession earned significantly more than their peers, according to a study just released by the Institute for Policy Studies.  The report  highlights the great unfairness of the Great Recession. Click here to learn more.