How to Help in Haiti and Not Get Scammed
By Nicole Mayer:
The devastation in Haiti has many of us thinking: what can I do to help? Ambassadors leading the aid efforts say the best thing to do is donate money. But how do you know the money you donate is going to the right place? The best advice is to do your research. Click here for more information on how to avoid scams and to watch a CNN story on giving aid to Haiti.
The Better Business Bureau has warned those who want to help to beware of scam text schemes claiming that they are raising money for victims.  You can visit the Better Business Bureau's charity research site to verify that an entity is accredited by the Better Business Bureau and meets the 20 Standards for Charity Accountability.
The Better Business also warns that consumers be careful when they see a claim that 100 percent of donations go to victims, because even the most noble charities have overhead expenses to pay.  Also be wary of spam emails asking you to send donations online.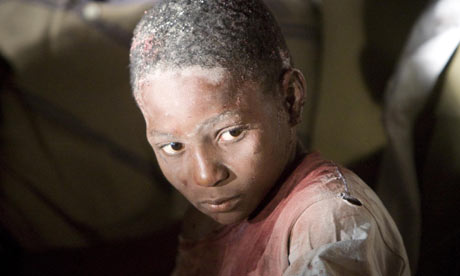 Donating Made Easy
The U.S. State Department has verified that texting the word "Haiti" to the number 90999 will provide a $10 donation to the American Red Cross that will appear on your cellular phone bill. This program was set up by a company named mGive, which raises money through text donations.  Mgive has already raised $24 million through the Haiti text message tool.
After you make your donation, you will receive a text asking you to reply with the word "YES" to confirm you want to make the donation.  You can confirm that it went through and can even print a receipt for your donation by visiting Mgive's website.
Some cellular phone companies, like Sprint, are even waiving text message fees for people who use 90999 to send their donations.  
If you have problems sending the message and receive an error message, which sometimes references a "shortcode," then you may have a block on text donations set up on your account. To change this, simply call your phone company and ask them to turn that feature off. You can always have them turn it back on after you make your donation.
Don't Get Charged Extra!
After making a donation to 90999, if you don't want to receive additional text messages from the Red Cross, text "STOP" to the confirming text you received after replying "YES."  If you do not have unlimited text messaging, this is especially important as message and data rates may apply to future texts.
Haiti Contributions Deductible for 2009 Taxes
Both the House and Senate have have unanimously passed legislation to allow taxpayers to deduct cash donantions for Haiti earthquake relief on their 2009 taxes. Any contributions made between January 12th and February 28th are now eligible for deduction.  Click here to read more on CNNMoney.com.