By Nicole Mayer:
President Obama shocked the student loan industry last month, by proposing a plan that would cost private, student lenders big bucks. For student lending giant Sallie Mae alone, this could mean a reduction of 75% in loan originations and a significant blow to its business model. The company's stock price dropped 53% after the announcement and is down 92% since its high in 2007.
President Obama's proposal calls for an end to federal subsidies for private student loan lenders and would strip those private lenders of the ability to originate federal loans. Instead, the federal loans would come from the private lenders' biggest market competition-the government's Direct Loans program. Direct Loans go straight from the government to students and cut out the middle man, saving taxpayers a lot of money.
Sallie Mae Opposition
As expected Sallie Mae opposes the proposal, as do several members of Congress who've  received political contributions from Sallie Mae. The executive proposal still has to be passed by Congress, where Sallie Mae has cultivated a lot of friends over the years.
A recent Sallie Mae news release indicates that even if it can't originate federal loans, it will be looking to snag the lion's share of servicing and collecting on the federal student loans. Sallie Mae might face problems with that plan, because the company has a tarnished reputation.  It's been accused of harassing debt collection efforts and cozy financial relationships with schools, which may prevent it from making the government's list of approved servicers.
Tarnished Reputation
Sallie Mae earned its reputation during the student loan scandal in 2007, which revealed "unholy alliances" between schools and lenders and shed light on who actually benefits from student loan lending.
In the years leading up to the scandal, regulation and legislation largely favored private student loan lenders. Congress helped out in 2005 by making private student loans not dischargeable in bankruptcy. Prior to that, this protection had only been established for federal student loans, which are guaranteed by the government.
Government Program to the Rescue
The silver lining, which Sallie Mae repeatedly shared with investors over the past few months, was a government program in development, called TALF, which is estimated to reach up to $1 Trillion. Under TALF, Sallie Mae would sell its student loans to the government.
Although there was some initial discussion over whether student loans would still be included in the TALF program, it appears that they will be included and that they will get some pretty favorable treatment under the program.
Sallie Mae Background
Sallie Mae is the country's largest student loan lender, servicer, and collector. Originally formed in 1972 as a government sponsored entity, Sallie Mae created a securitization market for student loans.  The company abandoned its government sponsored entity status between 1997 and 2004. Despite its private lender status, executives at Sallie Mae can still boast that almost 80% of Sallie Mae's loans have federal guaranties.
At recent investor conferences, Sallie Mae proudly pledged that it would provide a federal student loan to every eligible applicant. Such a goal does not seem that difficult since Sallie Mae is set up to receive unlimited funding from the Treasury and a guaranteed profit on federal lending as a result of legislation passed in 2008.
If Sallie Mae loses the ability to make federal loans, it will have to rethink its business model, since economy of scale has allowed it to profit from private loans in the past. If both origination AND servicing are no longer available, something will have to give.
Comedy Central's Jon Stewart capped off a week-long battle with CNBC's Mad Money man Jim Cramer by literally reducing him to quivering apologies.  During the heady days leading up to the financial collapse, Cramer was among the over-the-top business commentators offering destructive advice and, even worse, as a former hedge fund manager, participating in the type of behavior that led to the collapse.   To Cramer's credit, he had the guts to go on the The Daily Show to face his critic– knowing Stewart is a master of slicing and dicing his opponents in debate.  Click here for The Daily Show's website.
By Terry Smiljanich:
A growing number of homeowners around the country are using a foreclosure defense the Consumer Warning Network first told you about in June of last year.  It's called "Produce the Note," and we want you to know this is not a mere technicality that should be treated lightly by the lender or by the Court.
Everyone needs to understand the importance of the issue. When a lender can't "produce the note," allowing a foreclosure to proceed puts the homeowner at risk of owing that debt again to another party.  So great caution must be taken before a judge can allow someone who can't "produce the note" to cash in on your home.
Can't Produce the Note – What Happens?
So, what happens when the lender tells the Court it can't produce the original note, because it is lost?
Some doctors are trying to gag their patients from complaining about bad care.  Anyone who's had to wait an hour then actually seen the doc for only 30 seconds or had to deal with rude, condescending behavior or, worse, had actual harm done to them, should pay close attention to this.  These doctors are asking patients to sign contracts saying they won't post negative comments about them online.  Websites like RateMDs.com have popped up all over the internet to give patients an outlet to warn other prospective patients about bad doctors, but these MD's think they have the right to stomp on their patient's First Amendment right to free speech.  Read more below.
The "Produce the Note" strategy is giving hope to thousands of homeowners facing foreclosure in today's dismal housing market, but the concept is far from new. The Original "Produce the Note" strategy dates back more than 300 years, and is still valid today.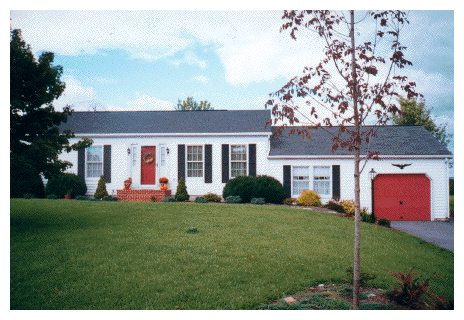 Click on this story for the "Produce the Note" how-to step by step instructions.
In some states, a lender can foreclose on your home without going to court.  These are called non-judicial foreclosure states.  You can still use the "Produce the Note" strategy in these states, but it takes a few more steps on your part.
First, the concept behind "Produce the Note" is this:  When a homeowner is faced with a foreclosure suit, "Produce the Note" requires the lender to prove it has the actual authority to foreclose, by requiring it to officially produce the original promissory note in the lawsuit. But if there is no foreclosure lawsuit, what can homeowners do?  In these "nonjudicial foreclosure" states, such as California, Texas, or the thirty or more other states with similar procedures, the homeowner has to file a lawsuit against the party trying to foreclose.
By Jim Ross:
Taking on the Medicare bureaucracy can be daunting for the average citizen. And the snarls in the process are costing us all a lot of money.
If you try, you'll need a big dose of patience, hours of free time to hassle with bureaucrats, and your own filing system to keep track of the ever changing excuses justifying the latest mistake.